Ermm.. Ermm.. My HB sangat low, result baru2 ni tak bagus juga
Biasa patient SLE memang HB low, tapi deno ni terlampau low.. Bertahun-tahun HB deno tak pernah sampai paras 10 or normal.. Dari dulu HB deno ni low sangat, susah nak naik.. Patut la badan selalu lesu and muka pucat. Nasib baik deno okey.. Macam sesetengah patient, low je dah kena tahan masuk wad untuk tambah darah...
Pernah HB deno rendah tinggal 5 ++ je.. Tapi alhamdulillah masih okey even pucat and penat.. Bleh buat keje sket2...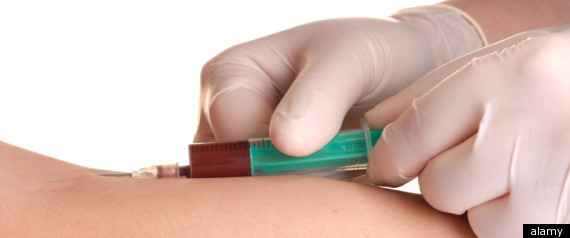 Khamis baru2 ni.. HB (Hemoglobin ) deno hanya tinggal 8.7 . Sangat low.. Sebab lama sangat asyik low, muka pun pucat semacam je.. My doc tukar ubat.. Kena cucuk masuk ubat setiap bulan tapi ubat tu lebih kuat.. Aduhh harapnya tak terlampau sakit la ubat tu, ni bengkak kena cucuk pun belum hilang, tiga hari angkat lengan sakiit... Hari ni dah kurang sket...
HB deno belum pernah sampai 10.. Harapnya my HB makin baik dengan ubat baru tu... Amin!